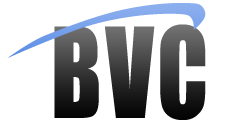 BALTIC VALUATION CONFERENCE 2018
RIGA
6-8 SEPTEMBER 2018
Dear Colleagues,
The Latvian Association of Appraisers (LIVA) has the honour of inviting you to Latvia for the Baltic Valuation Conference 2018, which will take place in Riga on September 6th to 8th, 2018.
Conference Programme
The welcome reception and informal dinner is planned on September 6th at 19:00 in Old Riga, in the medieval restaurant "Rozengrāls".
The main Conference venue will take place on September 7th, from 9:00 till 17:00 in the conference room of Riga City Council at Rātslaukums 1, Riga LV–1539.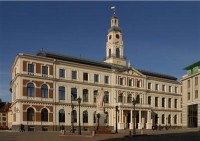 The main themes for the conference
International experience in valuation of real estate for expropriation for public needs (just compensation)
This theme is devoted to valuation issues connected with property acquisition for Rail Baltica needs, which is the project of the century in rail transport infrastructure with a goal to integrate the Baltic States in the European rail network. The project includes five European Union countries – Poland, Lithuania, Latvia, Estonia and indirectly also Finland. It will connect Helsinki, Tallinn, Pärnu, Riga, Panevežys, Kaunas, Vilnius, Warsaw and Berlin. During the project it is anticipated to expropriate several thousands of properties for public needs. Exchange of international experience in national regulations and organizing of the valuation process is highly welcome!
Challenges and solutions of personal data processing by the valuers under new regulation.
This theme covers issues of practical implementation of the General Data Protection Regulation - Regulation (EU) 2016/679 on the protection of natural persons with regard to the processing of personal data and on the free movement of such data, from 25 May, 2018 applicable to all EU states. Presentations and the following discussions should cover the issues of sensitive personal data processing and reflection of these data in valuation reports by avoiding departures from EVS and IVS requirements.
Should you wish to give a presentation of your own, we would ask you to submit an abstract to info@bvc2018.lv or lva@parks.lv by July 30th and presentation by September 1st , 2018. The length of your abstract should be 300-500 words.
Though the presenters are not obligated to provide the full papers of their presentation, in case of providing full paper, we will add it to the conference materials.
The accepted presenters are offered participation in the Conference free!
The Conference venue will be followed by a formal dinner at 19:00 in restaurant "Klīversala" at the Latvian National Library.
Excursions and sightseeing
The accompanying persons are offered to take a day excursion on Friday, September 7th, from 10:00-16:00 to the "Latvian Switzerland" – Sigulda, followed by lunch in restaurant "Kungu rija".
On Saturday, September 8th , from 10:00-13:00 the delegates and their accompanying persons are invited to join a guided walking tour of Old Riga and networking lunch in open-air restaurant Spoguļu egle.
Other attractions in Riga during the Conference dates
For those, who will extend their stay in Riga up to Sunday, there is opportunity to take part in White Night is a modern urban culture forum, which will take place during the night between September 8th and 9th . The Forum's international programme will highlight the work of Baltic artists in honour of the Estonian, Latvian, and Lithuanian centenaries.
All White Night events can be attended free of charge and are hosted in different parts of the city.
For more information please contact Santa Strautiņa, phone +371 29425389, info@bvc2018.lv
Please find the registration forms for the conference here.